Carboxymethylcellulose (CMC) 9004-32-4
Na carboxymethylcellulose, carboxymethylcellulose (CMC) , heeft de waterige oplossing van carboxymethylcellulose een verdikkings-, filmvormende, waterretentie-, emulsie- en suspensie-, colloïdbeschermingsfunctie, die algemeen wordt gebruikt in de aardolie-, voedingsmiddelen-, geneesmiddelen-, textiel- en papierindustrie, een van de belangrijkste cellulose-ethers.
product Introductie
EC: 900-432-4
Molecuulformule: C2H4O3
Molecuulgewicht: 264.204
CAS: 9004-32-4

Fysisch-chemische eigenschappen:
Uiterlijk: wit of geelachtig flocculant vezelpoeder of wit poeder, geurloos, smaakloos, niet-toxisch
Kleurtemperatuur 227 ℃
Carbonisatie temperatuur 252 ℃
Oppervlaktespanning 71mn / n
Oplosbaarheid (mg / L): gedeeltelijk mengbaar met water
Relatieve dichtheid (water = 1): 1.59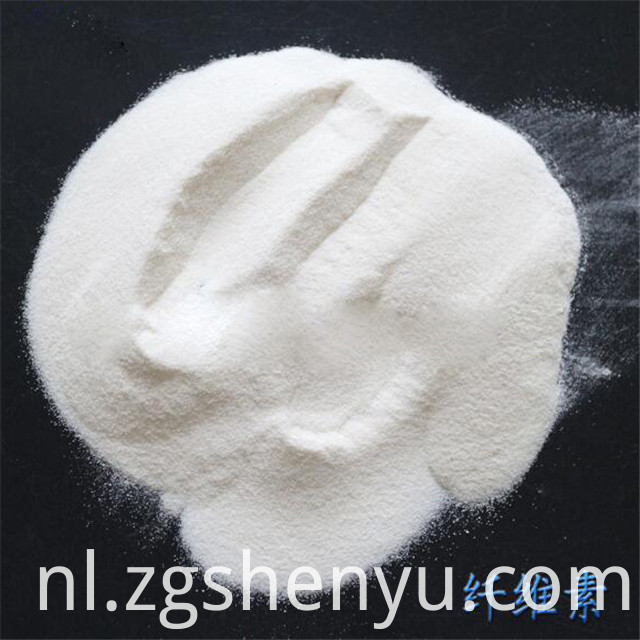 TOEPASSINGEN:
1. Gebruikt voor het boren en graven van putten voor olie en aardgas
2. CMC wordt gebruikt als appreteermiddel in de textiel- en druk- en verfindustrie en wordt gebruikt voor het dimensioneren van het lichte garen met sterke materialen zoals katoen, zijdewol, chemische vezels en gemengde weefsels.
3. Gebruikt in de papierindustrie, kan CMC worden gebruikt als papiervervaardigingsmiddel en lijmstof in de papierindustrie.
4. Voeg synthetisch wasmiddel toe als vuil adsorbens
5. Kleefstof, weekmaker, glanssuspensie en kleurbevestigingsmiddel dat als blank in de keramische industrie kan worden gebruikt.
6. Gebruikt in gebouwen om waterretentie en sterkte te verbeteren.
7. Gebruikt in de voedingsindustrie, als verdikkingsmiddel voor ijs, ingeblikte goederen, onmiddellijke noedels, schuimstabilisator voor bier, enz.
8. De farmaceutische industrie GEBRUIKT CMC met de juiste viscositeit als hechtmiddel, desintegratiemiddel, suspensie suspensiemiddel enzovoort.

Inpakken:
25kg / zak of volgens de eisen van de klant.

Product Categorie : Chemische hulpagenten