Ferroceen 102-54-5
Ferroceen , ook bekend als dicyclopentadieen en cyclopentadienylijzer, is een organische metaalverbinding met de molecuulformule Fe (C5H5) 2. Oranje kristallijne vaste stof; Ferroceen heeft een kamferachtige geur, het belangrijkste metalloceen metalloceencomplex en het vroegste bekende in elkaar grijpende complex, bestaande uit twee cyclopentadieenringen gebonden aan ijzeratomen.
Eigendom
CAS NO. : 102-54-5
EINECS: 203-039-3
Molecuulformule: C10H10Fe
Lineaire formule: Fe (C5H5) 2
Molecuulgewicht: 186.03
Zuiverheid: 99% of hoger
MDL-nummer: MFCD00001427
Uiterlijk: oranje naaldkristal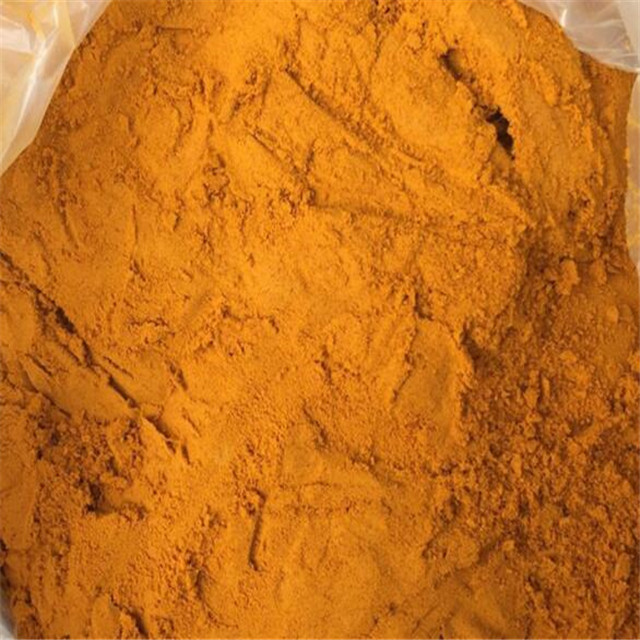 Toepassing:
Ferroceen kan worden gebruikt als additief voor raketbrandstof, anti-klopmiddel voor benzine, verharder voor rubber en siliconenhars, of ultravioletabsorbens.
De ethyleenderivaten van ferroceen kunnen worden gepolymeriseerd met enkele bindingen, die kunnen worden gebruikt als coating voor ruimteschepen.
Als ijzermeststof, gunstig voor plantabsorptie, groeisnelheid en de hoeveelheid ijzer in gewassen, kunnen de derivaten ervan worden gebruikt als insecticiden.
Inpakken:
100 g, 500 g
Andere gerelateerde items van ons bedrijf:
1. Elementaire organische chemicaliën
2. Anorganische chemicaliën
3. Farmaceutische tussenproducten
4. Dagelijkse chemicaliën
5. Actieve farmaceutische ingrediënten
Product Categorie : Chemische hulpagenten